We're living in a new world these days. We are staying home instead of going out when the weather gets warmer. When we do go outside, we are staying six feet apart or wearing masks. Our homes have become schools, offices, gyms, refuges. Frontline workers like doctors, nurses, first responders, grocery store clerks, mail carriers, and sanitation specialists have become our capeless, mask-donned heroes. We are surrounded by changing information, and sometimes even misinformation, about the light at the end of the COVID-19 tunnel.
Despite this new normal, our movement to get money out of politics and voters in continues. We've received a number of found bill reports showing that even as we socially distance, we remain united for a better democracy. Check out a few of our favorites below: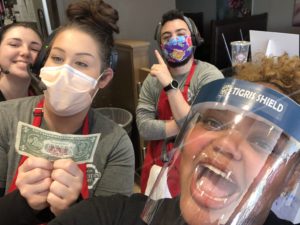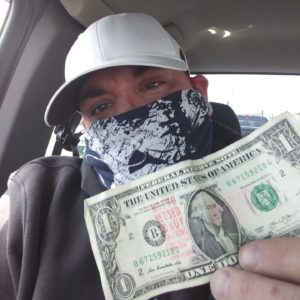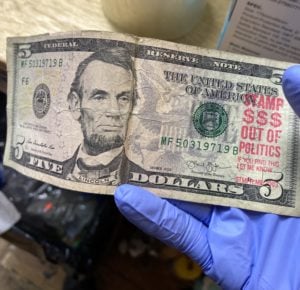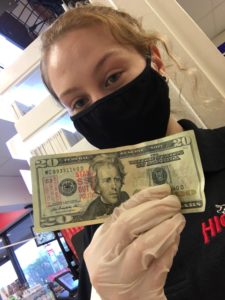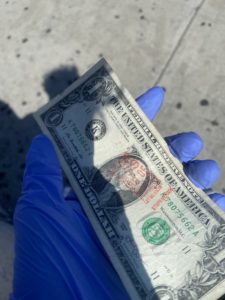 From all of us at the Stamp Stampede, we hope you and your loved ones are staying safe and healthy during this difficult time. Stay home, practice good hygiene, wear a mask or face covering when you can't socially distance, and help friends and neighbors in need. Together, we can flatten the curve and come out stronger on the other side of this pandemic.