Citizens United turns 10 this January, so help us stamp 1 MILLION bills to get money out of politics once and for all!
Ten years ago, the Supreme Court rolled back 100 years of campaign finance regulations in its decision in Citizens United v. FEC, declaring that corporations are people and money is protected speech. Since then, the influence of wealth on U.S. politics has grown astronomically, corrupting the idea that our democracy is by the people, for the people.
We stamped nearly half a million bills last January in opposition to the role big money has played in the decade since the Citizens United decision. Now we have a new challenge: Stamp 1 MILLION bills to protest the influence of corporations and big money donors on our democracy!
Take the pledge today!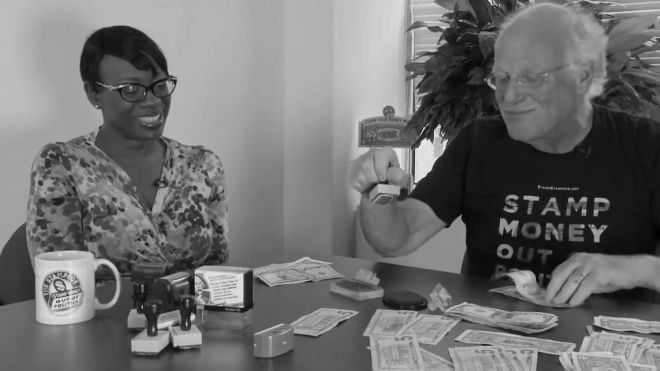 1 million stamped bills will be seen millions of times over the next 2.5 years as they get passed from hand to hand. That's a protest Congress can't ignore.
Stamped Bills Pledged
100000000000
392125