Pledge to #Stamp4Independence during the month of June to protest the influence of BIG money in politics!
We stamped nearly half a million bills in January to protest the role big money has played in the nine years since the Citizens United decision. This Independence Day, we're taking it a step further. It's time to declare our "Independen$e from $$$ in Politics." Take the pledge and help stamp over 1 MILLION dollar bills with messages like "Not To Be Used To Bribe Politicians" to protest the influence of corporations and big money donors on our democracy.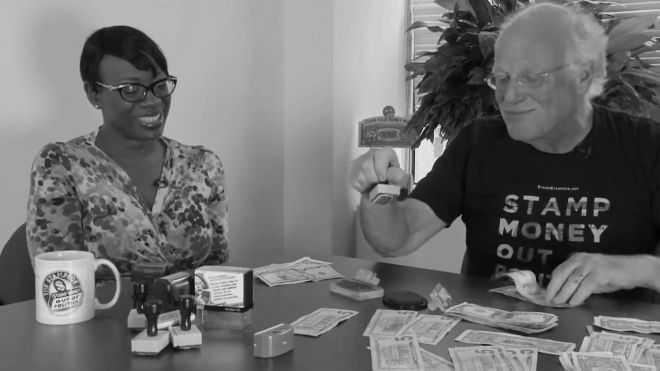 1 million stamped bills will be seen millions of times over the next 2.5 years as they get passed from hand to hand. That's a protest Congress can't ignore.
Pledge Counter
100000000000
613606