Pledge to stamp money out of politics on the anniversary of Citizens United, help us stamp over 1,000,000 bills!
For a week culminating on Jan 21, 2018, the anniversary of the infamous Citizens United v FEC Supreme Court ruling, we're going to stamp a million pieces of paper currency to protest the broken system of pay-to-play politics that Sen. John McCain calls "legalized bribery."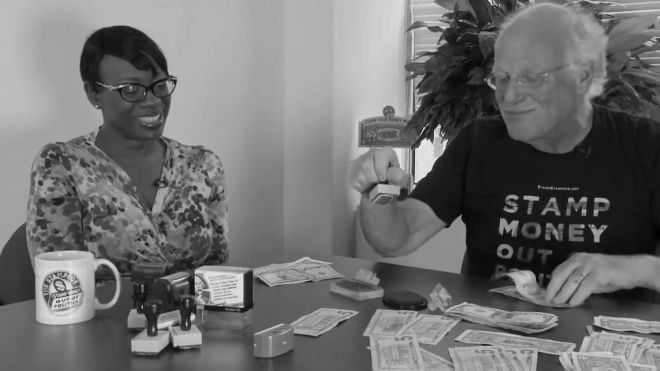 A million stamped bills will be seen 875 million times over the next 2.5 years as they get passed from hand to hand. That's a protest Congress can't ignore.
Pledge Counter
100000000000
1867034
Participating Partner Groups