100 years ago this week, the Tennessee House of Representatives made history when it became the deciding state to ratify the 19th Amendment, prohibiting voter discrimination on the basis of sex. Nearly 50 years after the Seneca Falls Convention, white women gained the right to vote in U.S. elections.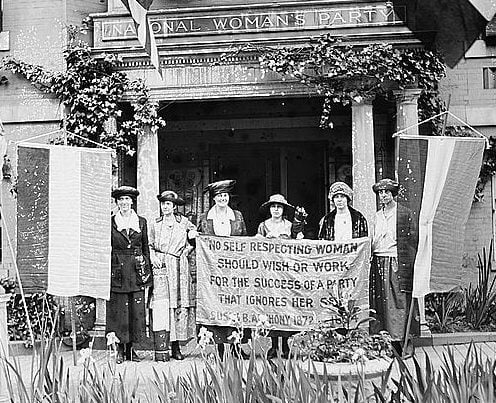 It would still be many years before other disenfranchised groups obtained suffrage: Native Americans in 1948, Black Americans in 1965, active military and citizens overseas in 1986, and non-violent felons in all 50 states just this month (though many states still impose restrictions).
Today, the movement for voting rights is taking on a new form: the right to vote by mail.
Fighting for the Right to Vote by Mail
The United States is unique among the world's democracies for its history of actively trying to prevent people from voting. Throughout history, officials have used myriad tactics to suppress the vote. Poll taxes, literacy tests, voter roll purges, and photo ID requirements are just some of the many ways Americans have been kept from the ballot box over the last century.
As the COVID-19 pandemic is expected to surge going into the fall, many states have gone to great lengths to expand vote by mail procedures. This has caused controversy on the federal level, with President Trump frequently attributing rampant voter fraud to absentee voting. Yet these accusations present a double standard, as Trump, his family, and many members of his inner circle have all voted by mail.
Tensions reached a boiling point this month when Postmaster General Louis DeJoy, a staunch Trump ally, ordered the removal of hundreds of mail sorting machines and public mailboxes. Trump then admitted that he's blocking funding to the postal service to sabotage absentee voting, and the USPS warned 46 states and D.C. that changes to the postal service might result in disenfranchisement in November.
Americans did not take this news lying down. 20 states' attorneys general filed two separate federal lawsuits, and activists across the country are calling for DeJoy's resignation with a nationwide protest on August 22nd. DeJoy has announced that operational changes to the USPS will be delayed until after November 3rd, but with many mail sorting machines already decommissioned and even disassembled, fears remain for the general election.
All Americans have the right to participate in free and fair elections. They are the lifeblood of our democracy. We will continue to fight for our right to vote, as we have for the last 100 years.
Show your support for voting rights with our "Stop The Attack On Voting Rights" stamp!