Stamper Leader UUCU took some advice from his wife, a scrapbooker, and created a stamping press made out of an arts and crafts stamping platform. Today, he shared with The Stampede how he created a stamping machine and is able to stamp all over his bills margins in a new clean way. Here is how the finished product looked: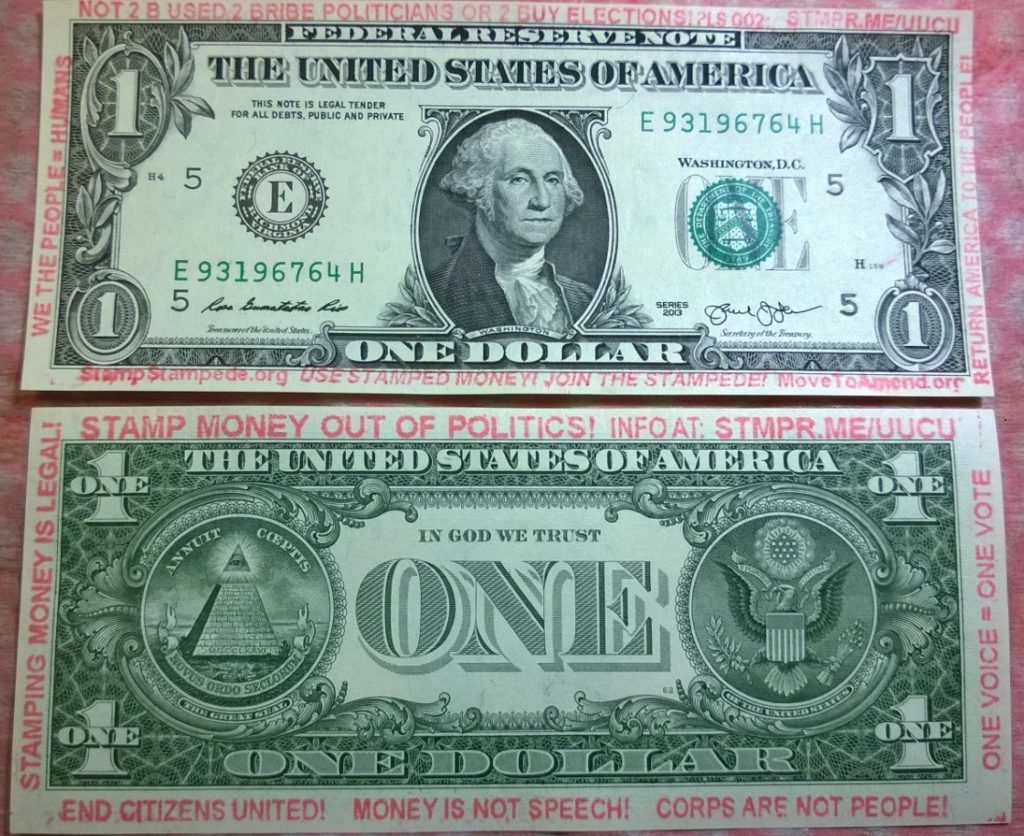 Stamping platforms can be purchased at your local craft stores, retail stores, or Amazon.
UUCU says of his new system: "It works great! I like using all 8 margins!"
 First, he ordered an unmounted stamp from this image: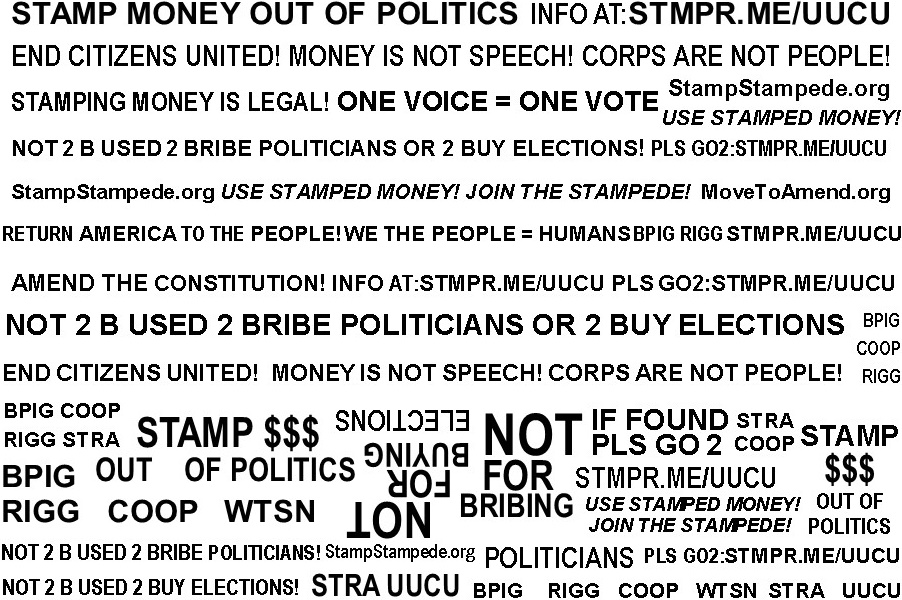 UUCU had to get creative with a system of popsicle sticks, as you can see, but he was able to stamp the sides of two bills at once – doubling his message!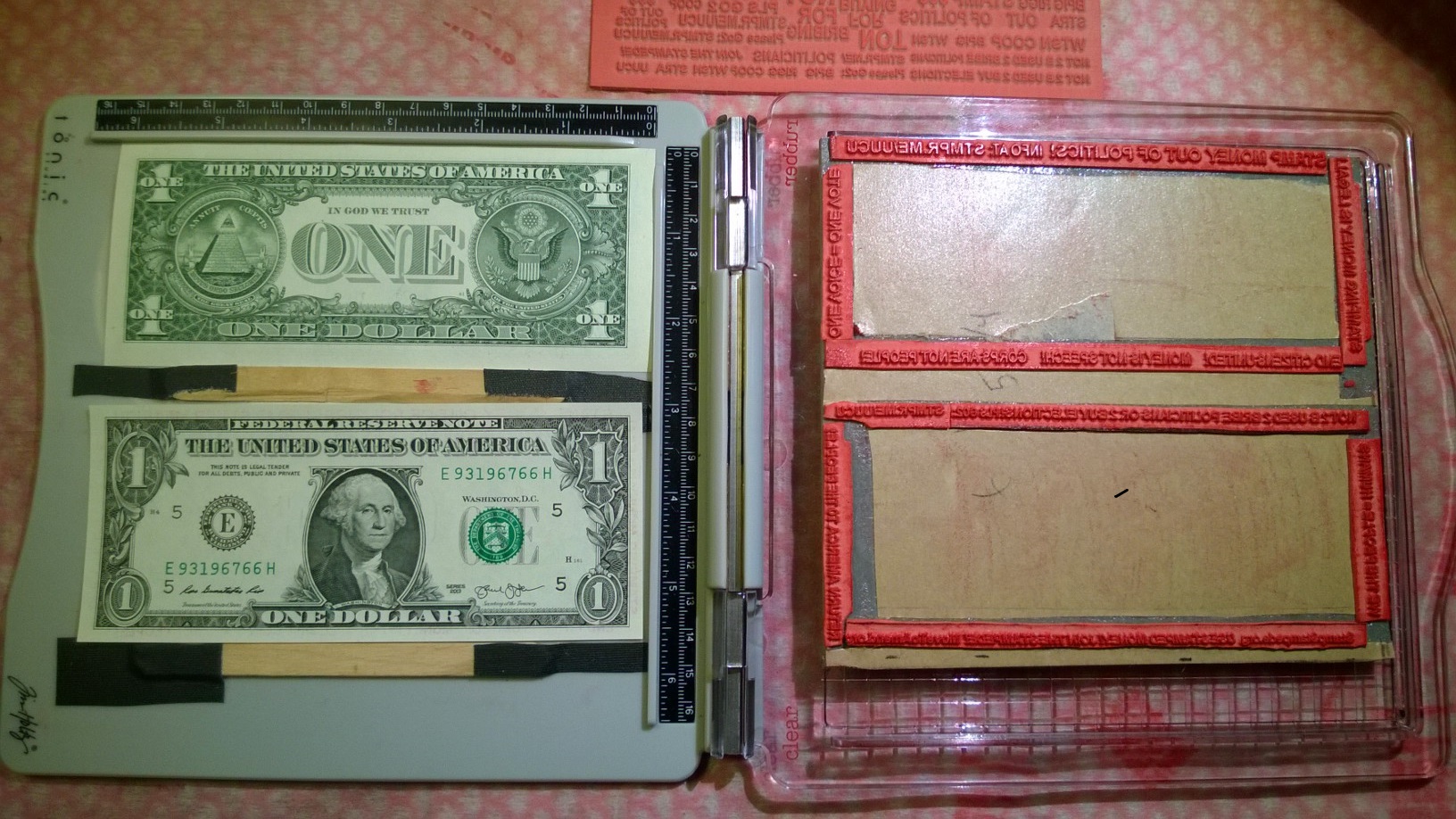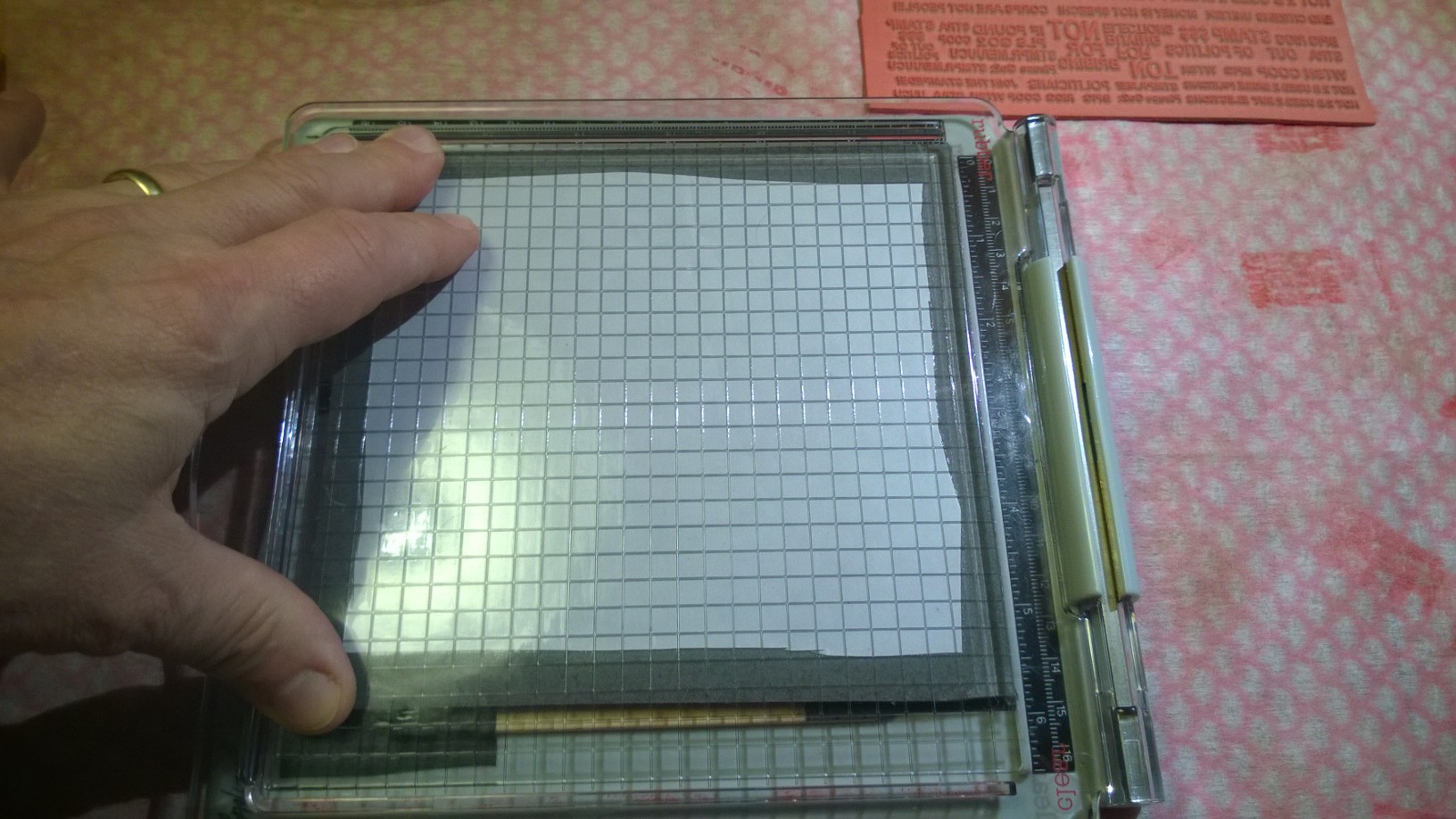 In the end, Stamper UUCU still wants to make some improvements on the inking process and the speed – but he's doing the important work of getting the message out.
Thank you, UUCU, for your commitment to the cause and sharing your technique with us.
Have a tip on how your stamping can be done more efficiently? Send us a note at info@stampstampede.org.