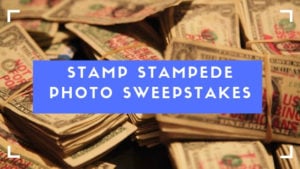 Attention, Stampers! Primary season is kicking off across the country, and we want the 2020 candidates to know that the American people are ready to stamp big money out of politics. We must show them we want elections by and for the people, not corporations and big money interests. To do that, we're holding a Photo Sweepstakes!
Back in 2016, we encouraged stampers to snap a photo of a candidate with a stamped bill and got some great responses.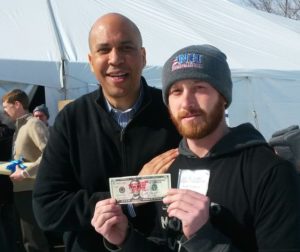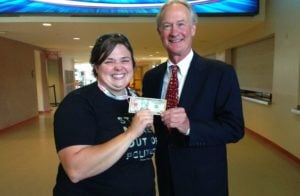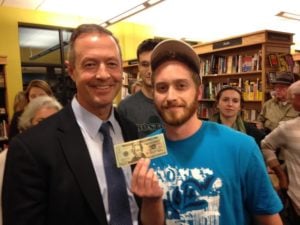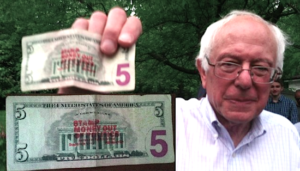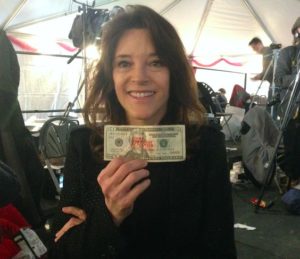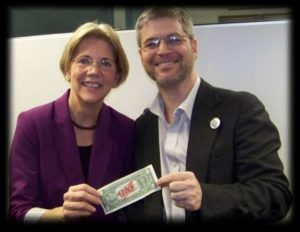 So we're back! Snap a photo of a presidential candidate or your representative with a stamped bill and share it on Facebook or Twitter with the hashtag #StampOutBigMoney (be sure to also tag the candidate/representative in the photo and the Stamp Stampede), or email it to us at info@stampstampede.org.* We'll be accepting entries until Independence Day 2020 (July 4th). One entrant will be chosen at random to win one year of FREE Ben & Jerry's ice cream!
Click here for additional contest rules.
* The photo has to be recent, it can't be from the last election. Stamp Stampede has the right to post all entries to our website and social media platforms.