President Biden made his first address to a joint session of Congress on Wednesday night, the eve of his 100th day in office. His remarks were wide-ranging, from addressing COVID to promoting landmark measures on job growth and equity. But he saved the end of his speech to discuss America's heart and soul – our democracy.
"The question of whether our democracy will long endure is both ancient and urgent," Biden stated. "As old as our Republic. Still vital today.
"In our first 100 days together, we have acted to restore the people's faith in our democracy to deliver. We're vaccinating the nation. We're creating hundreds of thousands of jobs. We're delivering real results people can see and feel in their own lives. Opening the doors of opportunity. Guaranteeing fairness and justice. That's the essence of America. That's democracy in action."
Biden encouraged Congress to pass the two most comprehensive democracy reform bills seen since Watergate: the For The People Act and the John Lewis Voting Rights Act.
"Our Constitution opens with the words, 'We the People,'" he told his audience. "It's time we remembered that We the People are the government. You and I."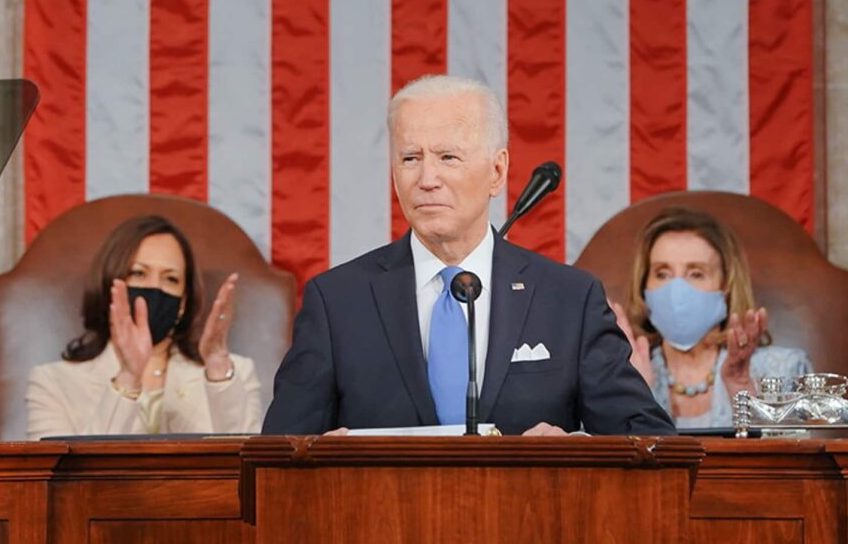 President Biden is right. We the People must do everything in our power to restore our democracy. Congress must pass legislation that gets big money out of our elections and guarantees that every American can exercise their right to vote without infringement. And grassroots activists like us must mobilize and demand  Congress unrig our elections.
If you agree, remember: TKITKOS!