On, Wisconsin! On, Wisconsin!
Grand old badger state!
We, thy loyal sons and daughters,
Hail thee, good and great.
On, Wisconsin! On, Wisconsin!
Champion of the right,
"Forward", our motto
God will give thee might!
The Wisconsin state song took on a whole new meaning this month.
On April 7, Wisconsin voters took to the polls in the midst of a pandemic to cast their votes following a partisan battle that made it all the way to the Supreme Court.
A little background
Prior to this election, Wisconsin was in the middle of the pack when it comes to voting rights. It is one of 28 states that allow any voter to request an absentee ballot, no excuse required. The state also permits online and same-day voter registration, early voting, and voting for convicted felons once they have completed their sentences. On the other hand, voting in Wisconsin requires a photo ID, and the state does not practice automatic voter registration.
Wisconsin's state government is currently split. Governor Tony Evers is a Democrat, while Republicans control both the State Assembly and Senate. The April 7th ballot contests included the presidential primary for both parties and a Wisconsin Supreme Court seat. The latter was especially controversial, as the court was deadlocked 3-3 on a voting rights case in which 240,000 registered voters could be removed from the rolls ahead of the November election. The deciding vote would rest with the winner of the April 7 content. It proved to be a dark money bonanza.
Enter COVID-19
In the wake of the unprecedented coronavirus pandemic, states have had to change the way they hold elections. Ohio and Maryland have proposed sending every registered voter an absentee ballot. Nebraska, Iowa, Michigan, Georgia, and West Virginia have already decided to go this route for their 2020 elections. Eight states have decided to adopt all-mail voting for its 2020 contests, and many other states are considering expanding their absentee voting and vote by mail options. Connecticut, Delaware, Georgia, Indiana, Kentucky, Louisiana, Maryland, New Jersey, New York, Ohio, Pennsylvania, Rhode Island, West Virginia, and Puerto Rico have postponed their presidential primaries in the wake of the virus.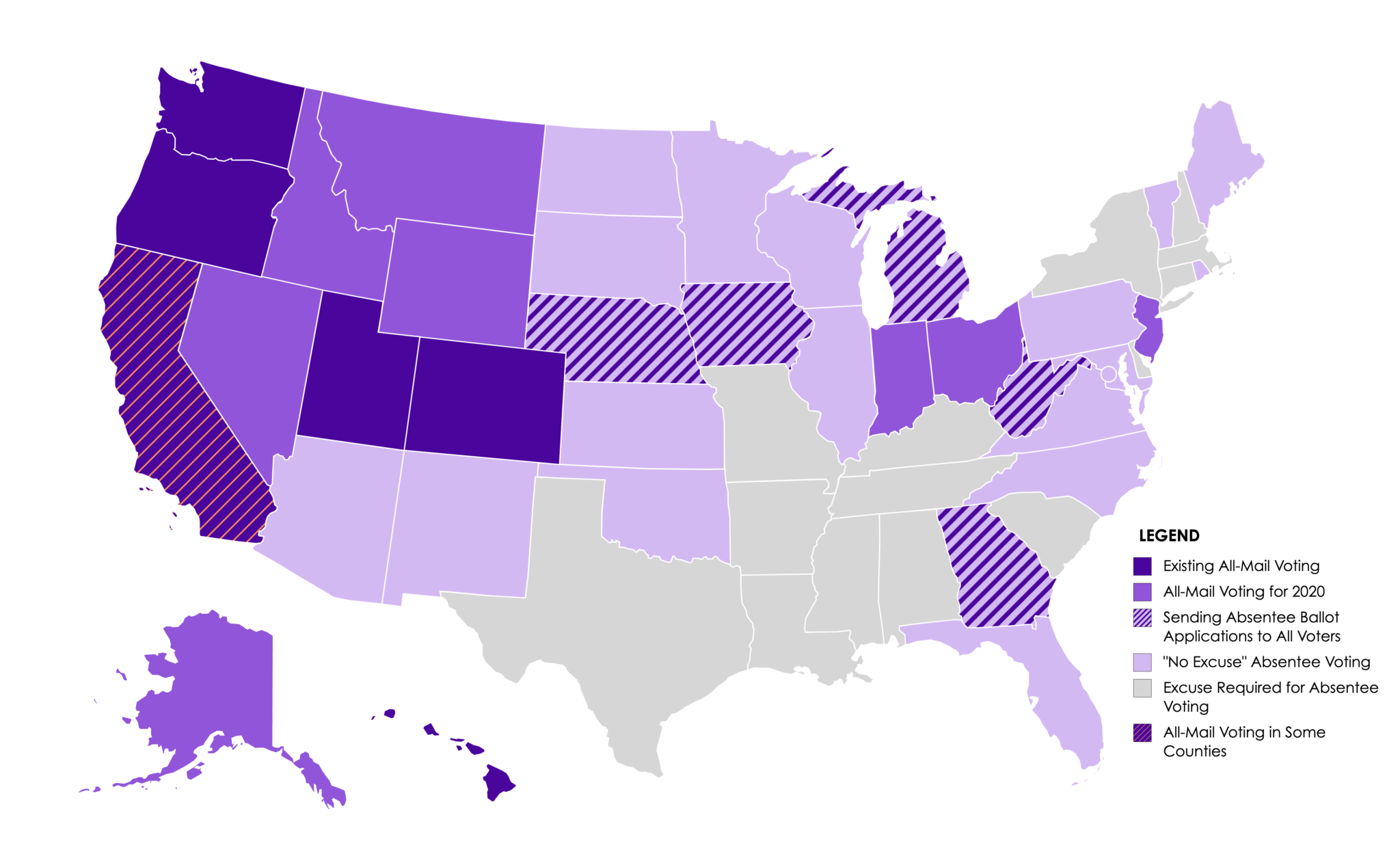 Wisconsin sought to approach the COVID problem in a variety of ways. Gov. Evers proposed sending every voter an absentee ballot less than two weeks before the election, but the Legislature quickly shot down that idea. Then, on April 6, Gov. Evers issued an executive order postponing in-person voting until June 9. And that's when the situation went off the rails.
Wisconsin's 11th Hour
Following the executive order, Republicans in the state legislature immediately challenged its legality and argued that it would cause confusion among voters. The state's Supreme Court blocked the order without providing an explanation. Meanwhile, in a 5-4 decision that same day, the U.S. Supreme Court overturned a lower court's ruling that would have extended absentee voting in Wisconsin until April 13. The Court ruled that all absentee ballots must be hand-delivered or postmarked by April 7 to be counted. The kicker?
"There is no postmark requirement in state law," tweeted Wisconsin State Journal politics editor Matthew DeFour. "The U.S. Supreme Court has just written a new election law in Wisconsin."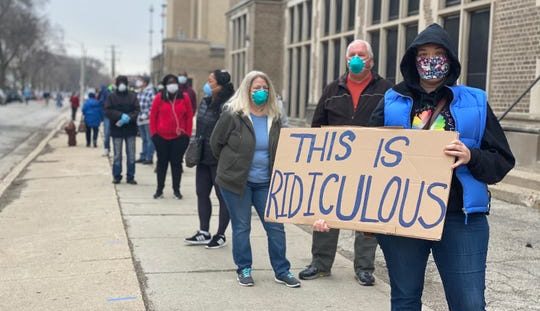 Thus, on April 7, thousands of Wisconsin voters were forced to choose between their health and their right to vote. Due to a lack of poll workers, many polling locations were shut down. Milwaukee had only five open polling places – less than 3% of its usual 180. Lines stretched on for ages, as masked voters tried to remain six feet apart from each other. Meanwhile, tens if not hundreds of thousands of absentee ballots never reached voters who requested them.
As one voter told the Milwaukee Journal Sentinel, I really think it's voter suppression at its finest. I honestly think that it's a failing of democracy and everything that America was built on."
The Aftermath
To the surprise of many, turnout in Wisconsin was on par with the state's 2008 primary at roughly 34 percent. Absentee voting, meanwhile, made up a whopping 71 percent of total ballots.
The issues surrounding missing absentee ballots deepened this past week when postal workers discovered three tubs of ballots from Appleton and Oshkosh after the polls closed on Tuesday. Several batches of unsent ballots were also discovered in Fox Point. Over 200,000 absentee ballots remain unaccounted for.
Voting rights advocates fear the potential foreshadowing that Wisconsin's primary has for November. As the battle over absentee voting rages on the federal level, we must call on our leaders to protect our right to vote without putting our health in jeopardy. To guarantee free and fair elections, we must give every voter access to absentee voting, no questions asked.