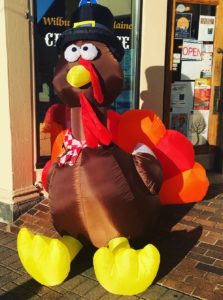 We're feeling ready to head into the holiday season. Bring on the cheer! Bring on the love! Bring on the festivities!
Considering all the work of decorating, shopping, and visiting family – you might feel just a little busier than usual. In fact, you might almost be too busy to think about how much big money influence affects our politics and our lives. I said almost!
We can not let the holidays make us lose focus on our collective goal to get money out of politics. Here are some ways you can enjoy the holiday season AND keep up the good work of sending stamped money into circulation.
1. Use stamped bills at your fall and winter craft fairs
Nana LOVES a good craft fair – and always carries cash as she visits her local community artists for her painted face snowmen and knitted gloves. Using stamped bills in your craft show transactions will ensure those bills get seen – and you might even recruit a new active stamper in one of the vendors!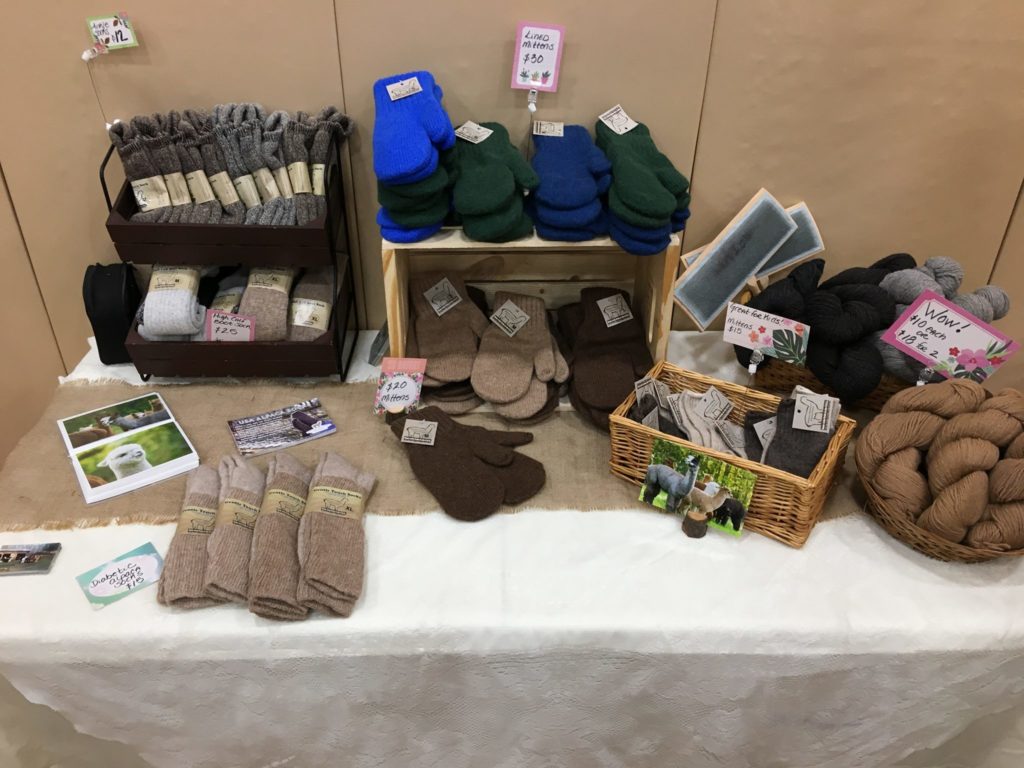 2. Used stamped bills when you visit your stylist

Your wife is getting her hair done before the holiday photos are taken – and that is a wonderful place to share stamped bills. Leaving a cash tip could be a great way to mention that these dollars should not be used buy politicians. 
3. Use cash to stay within your holiday budget
The best way to avoid credit card fees when you accidentally go over budget (again!) this year? We understand you want to get your grandchild just ONE MORE GIFT, but if you're staying within a budget, try using stamped bills to buy all your presents. You'll know when you are getting low and will make smarter choices – or cut back- sooner than you would with the easy swipe of plastic. You'll be working to keep big money out of politics AND avoiding fees to big banks. A DOUBLE win.
4. Include your personalized Stamp Stampede Signature when sending your holiday E-Cards
Everyone loves to see your updated family photos when they get a holiday card, which means they are more likely to open your email when it comes through. Here is a GREAT opportunity to spread the word about stamping bills without having to use any cash! You can create your own customized E-Signature on our website.
5. Give a gift card – that you purchased with stamped bills
Not sure what to get your neighbor? What about your employee? (Hint Hint to all the bosses out there!) A gift card is always a fool-proof option. Try using stamped bills to purchase your cards and buy them where lots of cash is transferred. We suggest using your local convenience store or family grocer. Supporting local business and protesting big money is a great way to feel good about your holiday shopping. Meanwhile, those stamped bills are traveling around your neighborhood and spreading the message for you. More progress for less work? Count me in.
6. Give the gift of a stamp to help grow the movement
With 100,000 stampers and counting – you're the best advocate to spread the message to friends and family that we are sick of money dictating our elections and our politicians. There is no one better than YOU to help recruit groups of new stampers to keep the momentum going.
7. Make every holiday gathering a stamping party
Since you'll already be gathering as a group, why not sign up as a team? Our hardworking stampers do not have to do the work alone. Get a group together and see how many bills you can stamp – you can even join the Stamper Group Leaderboards. Families who stamp together, stay together.
Our movement, our protest, and our stamping community can not stop during the holiday season- because big donations to politicians never stop, and won't without our work. Get creative, get together, and GET TO STAMPING!
How are you using your activism this holiday season? Drop us a line and let us know at Info@stampstampede.org.